Forty After Starting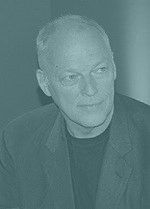 Born on 6th March 1946, David Jon Gilmour grew up in
Cambridge
. His father was a senior lecturer in zoology. Gilmour met
Syd Barrett
while attending the Cambridgeshire College of Arts and Technology where they spent their lunchtimes learning the guitar. They were not, however, bandmates, and Gilmour started playing in the band
Joker's Wild
in 1963.Gilmour left Joker's Wild in 1966 and formed a new band with some of its members. This band, firstly named Bullitt, later changing their name to Flowers, spent the rest of 1966 and most of 1967 playing in Spain and France, before disbanding later that year. Gilmour was asked to join Pink Floyd in January of the following year. Barrett "left" the group only months later and Gilmour assumed the role of the band's lead guitarist and shared lead vocal duties with Roger Waters and
Richard Wright
. Gilmour's guitar playing and song writing became major factors of Pink Floyd's world-wide success during the 1970s. However, at the turn of the decade, Waters took more and more control over the band. The relationship between the two grew ever worse.Gilmour released his first solo album
David Gilmour
in the spring of 1978. One of the tunes he wrote at the time, but did not use, was developed to become the Pink Floyd classic "
Comfortably Numb
". Gilmour released his second solo album,
About Face
, in 1984.
In 1986 he purchased the houseboat the Astoria, and transformed it into a recording studio. The majority of the two most recent Pink Floyd albums were recorded on the boat. It's currently moored on the River Thames near Hampton Court.
In 1985, Waters had declared that Pink Floyd was defunct. However, Gilmour assumed full control and the band created A Momentary Lapse of Reason. Gilmour explained:
"I had a number of problems with the direction of the band in our recent past, before Roger left. I thought the songs were very wordy and that, because the specific meanings of those words were so important, the music became a mere vehicle for lyrics, and not a very inspiring one... Dark Side of the Moon and Wish You Were Here were so successful not just because of Roger's contributions, but also because there was a better balance between the music and the lyrics than there has been in more recent albums. That's what I'm trying to do with A Momentary Lapse of Reason more focus on the music, restore the balance."
Gilmour is especially renowned for a very precise, "bendy" kind of soloing, as well as various "violin-type" sounds. His solos are noted for being well-composed and constructed, with very little waste of notes. In interviews, Gilmour has explained that what he sees as his lack of technique led him to concentrate on melody over virtuosity, and the enduring appeal of his solos is that that they are usually expressive tunes rather than technical exercises. To this end, he has also been an innovator in the use of guitar sound effects.
His third solo album, "On An Island", was released on 6th of March, 2006, in Britain and 7th March in North America Produced by Gilmour with Phil Manzanera and Chris Thomas, the album features orchestrations by renowned Polish composer
Zbigniew Preisner
. The album will feature David Crosby and Graham Nash on harmonies, Robert Wyatt on cornet and percussion and Richard Wright on Hammond organ and vocals. Other contributors include Jools Holland, Phil Manzanera,
Georgie Fame
, Andy Newmark, B. J. Cole, Chris Stainton, Willie Wilson, Rado 'Bob' Klose on guitar and Leszek Możdżer on piano. The album will also feature Gilmour's debut on saxophone.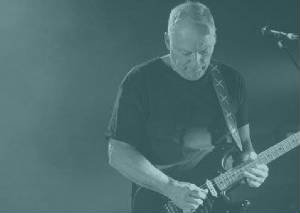 .

related internet links

his official website

and it's official too!

A look into the effects

used by David Gilmour:

or So THAT'S How

He Does It!!

from wence David Gilmour

huge thanks to the nice

folks at nicelytoasted

the house boat on which

David Gilmour's Astoria

recording studio is

situated, was owned, at

one point, by this

reknowned comic.

sometimes the truth is

hard to take

The riverside garden where

Astoria is moored was

part of Garrick's House and

is reached via a tunnel/grotto

(supposedly designed by

Capability Brown) under the

road. But it is private—there

is no public access, so you

can only see it from the Surrey bank.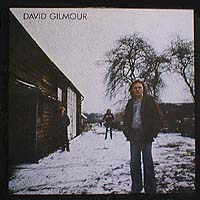 EMI Harvest SHVL 817 1978