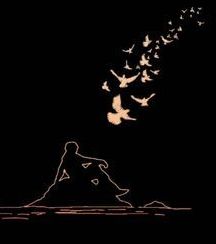 On An Island is only David Gilmour's third solo album, his and his first studio recording since Pink Floyd's 1994 multi-platinum The Division Bell. From the first moments of the sound collage that begins On An Island, you know it's a special experience that not only bears comparison with the best of Pink Floyd, but also confirms their lead guitarist and singer as an outstanding solo artist. Here he reveals a personal vision and a breadth of styles – folk, jazz, orchestral and rock – brought together as a unified piece by his lyrical guitar playing and instantly recognisable voice.
Although Gilmour takes some writing credits, most go to writer Polly Samson, continuing a collaborative partnership that began with The Division Bell. The songs tell of shared experiences that evoke a breadth of moods, from the
hauntingly beautiful title track On An Island (with a guitar performance set to enter the Gilmour canon of classics) to the meditative The Blue and A Pocketful of Stones, as well as the heavier rock and blues numbers Take A Breath and This Heaven. In the spirit of intimacy, this album sees Gilmour's debut on the saxophone, as well as contributions by contemporaries from his pre-Floyd days
This where David Gilmour is, and this is where we are. Listen and wonder, hear and marvel, at the words and music, I know we are, over and over.

his official website

all the information you need

on DG, plus photographs, a

discography, a blog plus a

whole lot more.

a collection of On An Island and

Live In Gdansk related pages, plus

some other odds and sods
most of the artwork used
on this website is from
the booklet enclosure
of On An Island, it is used
here for decorational and
educational purposes only
and no copyright infringement
is intended.