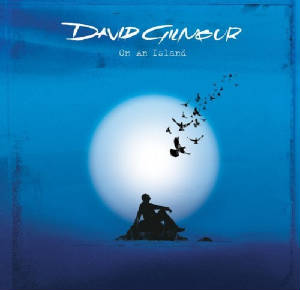 EMI 3556952 2006
TRACK CREDITS
Castellorizon
(Gilmour)
David
– guitar
On An Island
(Gilmour/GilmourSamson)
David – vocals, guitars, electric piano, percussion
David Crosby
– vocals
Graham Nash
– vocals
Richard Wright
– Hammond organ
Rado Klose
– guitar
Guy Pratt
– bass
Andy Newmark
– drums
Red Sky At Night
(Gilmour)
David – guitars, saxophone
Caroline Dale – cello
Chris Laurence
– double bass
Ilan Eshkeri – programming
This Heaven
(Gilmour/GilmourSamson)
David – guitars, vocals, bass
Georgie Fame
– Hammond organ
Phil Manzanera – keyboards
Andy Newmark – drums
Drum samples courtesy of Adam Topol and Jack Johnson
Smile
(Gilmour/Samson)
David – guitars, vocals, percussion, Hammond organ, bass
Willie Wilson – drums
Polly Samson – vocals
A Pocketful Of Stones
(Gilmour/Samson)
David – guitars, vocals, Hammond organ, piano, bass, percussion
Leszek Mozdzer – piano
Lucy Wakeford
– harp
Alasdair Malloy – glass harmonica
Chris Laurence – double bass
Chris Thomas
– keyboard
Ilan Eshkeri – programming
Where We Start
(Gilmour)
David – guitars, vocals, bass, percussion, Hammond organ
Andy Newmark – drums
Orchestral arrangements by Zbigniew Preisner.
Conducted by Robert Ziegler.
Orchestra recorded at Abbey Road Studios by Simon Rhodes.
Orchestral Leader: David Juritz.
Strings contracted by Hilary Skewes,
Buick Production Ltd.

1. Castellorizon
2. On An Island
3. The Blue
4. Take A Breath
5. Red Sky At Night
6. This Heaven
7. Then I Close My Eyes
8. Smile
9. A Pocketful of Stones
10. Where We Start
Produced by David Gilmour,

Phil Manzanera and

Chris Thomas.


Recorded by Andy Jackson

and David Gilmour.
Assisted by Damon Iddins,

Devin Workman

and Jamie Johnson.
Technical support by Phil Taylor.

Recorded at Astoria, Abbey Road,

British Grove, Gallery Studio,
and at home.
related internet links

David Gilmour's recording studio

simple but very effective

the Wikipedia entry

some lovely shots of the creation

of this incredible album
"On An Island is a positive, affirming work. There's nothing dramatic to set the pulse quickening, but with a title like On An Island such moodswings could scarcely be contemplated. Instead, this is the sound of a man enjoying life who has nothing to prove and no-one to answer to. As David Gilmour is well on the way to being declared a national treasure, it rings true."